Jurisdictions with Activity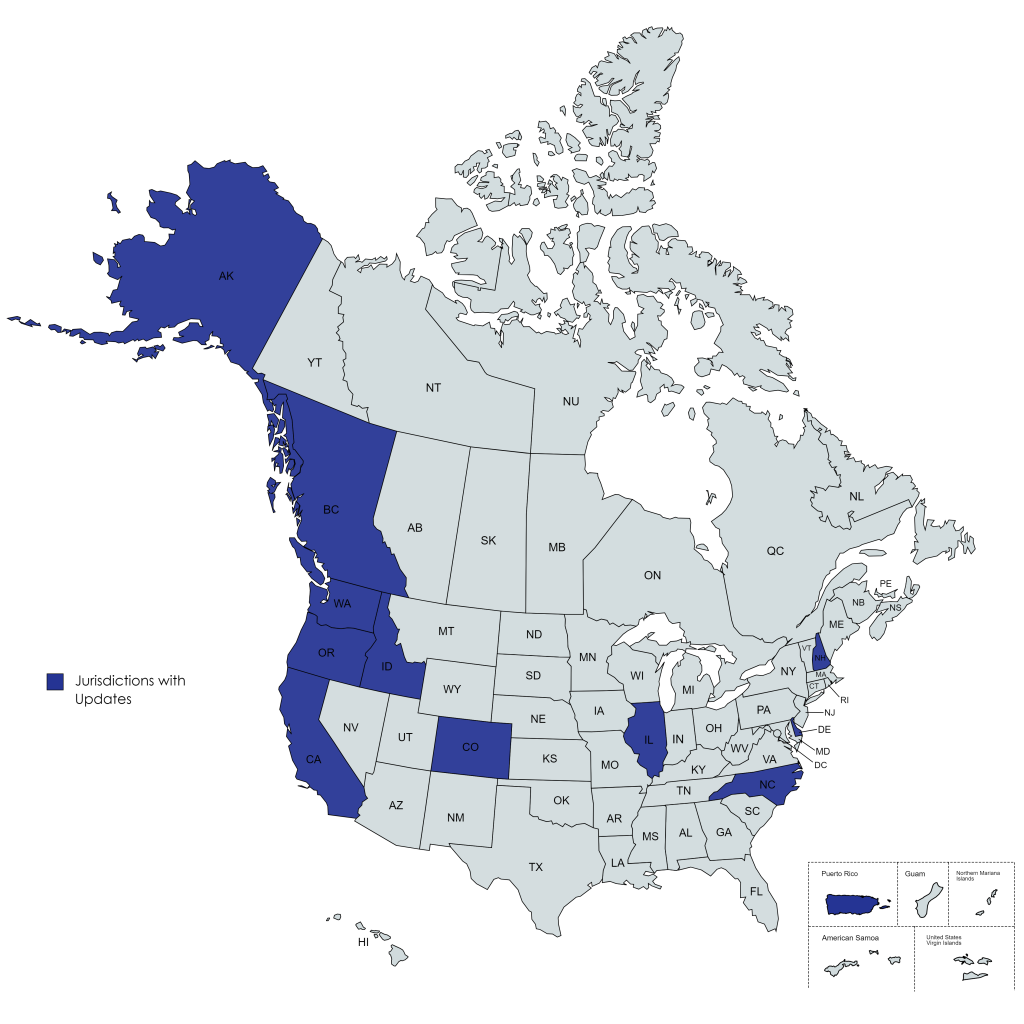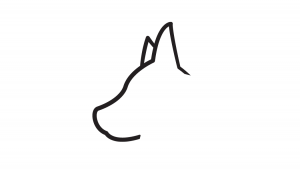 This report shares short summary highlights of tracked legislative bills and rules & regulations that have seen activity in August 2023, as well as available board and state VMA updates.
The legislative activity map reflects all 2023 activity. It is updated daily; the
bold colors represent the most recent activity. The regulation activity map
reflects activity within the last month and will be updated monthly
There are 4 passed bills, 0 introduced bills, 6 cross-overs, and 0 dead bills.
This Continuing Education Approval Criteria Policy has been amended to allow for greater flexibility in Continuing Education (CE) content, recognizing that there are more fields within the practice of veterinary medicine than clinical practice. The criteria have been amended to include a broader framework.
The Council approved the new policy effective immediately.
Continuing Education Approval Criteria Policy
Revised January 27, 2023, Published July 7, 2023i
The College of Veterinarians of British Columbia (CVBC, 'College') is the professional regulatory body responsible for mandated continuing education for registered veterinarians in BC. The CVBC bylaws (s. 253) establish that the Continuing Competence Committee (CCC) is responsible for administering the College's Continuing Competence program, established by the College pursuant to s. 3(2)(c) of the Veterinarians Act. The intent of Continuing Education (CE) is to maintain, expand and improve professional skills and knowledge in relevant areas of professional activities on a continuing basis. The following criteria have been developed in consideration of CVBC bylaw s. 254(1) and under the authority granted to the CCC by bylaw s. 254(2).
Generally, programs with the following content may be considered appropriate:
a)  Relevant to animal health or welfare,

b)  Relevant to practice management or communications,

c)  Relevant to professional ethics, or

d)  Otherwise intended to improve the registrant's skill in any field of practice of veterinary medicine (eg. clinical practice, government, industry, teaching, research, etc)
Sessions with topics considered to be alternative/complementary/integrative medicine will be acceptable if designed for an audience of veterinary professionals.
Speakers for CVBC-approved continuing education programs must possess advanced knowledge or skill relevant to the proposed topic as demonstrated by one or more of the following:
board certification,

Ph.D.,

research experience, and/or

past lectures, publications, or relevant experience/training recognized by professional peers.
In addition to having demonstrable qualifications, speakers should have a positive professional reputation in peer organizations.
The presenter must be suitably qualified to speak on the presented topic at such a level that will benefit the target audience (veterinarians) by refreshing or furthering the audience's skills and knowledge in the subject area.
New Vet Tech Registration Becoming Colorado Law by 2024
The Colorado General Assembly recently passed House Bill 22-1235 which, in part, creates the regulation of Veterinary Technicians in Colorado. It is important to know that anyone practicing as a Veterinary Technician must be registered by the Colorado State Board of Veterinary Medicine by Jan. 1, 2024.
Veterinary Technicians in Colorado previously could hold a certification, but this new registration codifies the profession in statute and creates a new profession under state law.
The Colorado Association of Certified Veterinary Technicians (CACVT) has been approved by the Board of Veterinary Medicine as the credentialing entity in Colorado. CACVT will verify that the applicant has the required qualifications for registration
Applicants should apply directly with CACVT and, once credentialed, will need to submit: a completed application to the Colorado Department of Regulatory Agencies, Division of Professions and Occupations (DPO); the required fee for registration approval; and verification that the applicant holds a current credential from CACVT.
Those persons not yet credentialed who have been practicing as a Veterinary Technician but do not meet the registration requirements will have the opportunity to obtain a provisional registration through DPO, subject to all laws, rules, and policies of the State Board of Veterinary Medicine. These individuals will eventually need to obtain a full credential through CACVT prior to expiration of the provisional registration.
The following information is being provided as a courtesy, with the anticipated adoption of Board Rules around Veterinary Technicians in mid to late December. Here are a few items to consider with that target date approaching.
Veterinary Technician registration applications will be available for qualified candidates on Jan. 1, 2023. Registration will be required on Jan. 1, 2024.
Provisional registration applications will only be available from Jan. 1, 2023, through Jan. 1, 2024.  Please note: There is no requirement to register until Jan. 1, 2024, but qualified individuals may be issued a registration prior to that date. These provisional registrations will no longer be renewable after Jan. 1, 2028.
Only a person registered as a Veterinary Technician will have the ability to use the titles "Veterinary Technician" or "Registered Veterinary Technician" or the initials "VT" or "RVT" on or after Jan. 1, 2024.
Veterinary Technician endorsement registrations (those transferring from another state) must satisfy the requirements of the Occupational Credential Portability Program (OCCP) and will be processed through DPO.
Information about the requirements for credentialing by CACVT and registration by endorsement through DPO will soon be available on the DPO website.
Please check both your inbox and the Veterinary website for further information as it becomes available.


Veterinary Board of Governors Regular Quarterly Board Meeting Minutes
06/12/23

Veterinary Telemedicine Rulemaking
The Veterinarian-Client-Patient-Relationship (VCPR) Committee shared the draft rule language for WAC 246-933-010 and 246-933-200. The Board reviewed and discussed recommended changes, the committee will continue to meet and update draft rule language for consideration at the next Board meeting.

Animal Manipulation Task Force
The Animal Manipulation Committee recommended filing a Preproposal Statement of Inquiry CR-101 to review and update all animal health care tasks and to define qualifications for a veterinarian or unregistered assistant to practice animal manipulation. Ms. Morgan moved to file a Preproposal Statement of Inquiry CR-101 to modify WAC 246-935-040 and 246-935-050 and related definitions. The motion passed with seven in favor and one opposed.
Rulemaking – Veterinary Technician Apprenticeship
Ms. Morgan moved to adopt the proposed rule language for WAC 246-935-060, to clarify that a Board-approved apprenticeship program is a pathway for veterinary technician licensure. The motion passed with five in favor and three opposed.

Rulemaking – Health Equity Continuing Education
Debra Sellon moved that the Board file a Proposed Rule Making CR-102 for WAC 246-933-437 and WAC 246-935-307 establishing health equity continuing education requirements for veterinarians and veterinary technicians. The motion was adopted by unanimous consent.

Rulemaking – Health Professional Monitoring Programs
Dr. Sellon moved that the Board file a Proposed Rule Making CR-102 for WAC 246-933-601 through 630. The motion was adopted by unanimous consent.

Humane Society/Animal Shelter Veterinary Services – Rules and Implementation
The Board discussed the implementation of a Humane Society Annual Audit Report to comply with Substitute Senate Bill (SSB) 5004 (Laws of 2019, chapter 142), codified in RCW 18.92.250 and 18.92.260. SSB 5004 expands the services that entities may provide to low-income households and directs the Board to adopt rules regarding an entity's record-keeping and reporting requirements to these clients. The Final Rule-Making CR-103 was filed on May 3, 2023, as WSR 23-11-002. The rules are effective June 3, 2023. The Board approved the presented audit form.