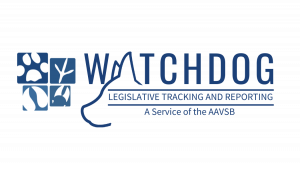 Conventional Report December 2022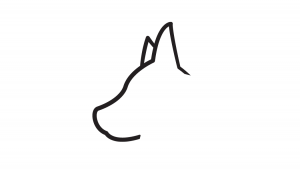 This report shares short summary highlights of tracked legislative bills and rules & regulations that have seen activity in December 2022, as well as available board and state VMA updates.
The Table of Contents below is your clickable guide through this conventional monthly report. To see the report sorted by jurisdiction for a quick view, please visit  December 2022 Updates by Jurisdiction.
There are 3 passed bills, 12 introduced bills, 1 cross-overs, 0 bill with significant action, and 0 dead bills.
There are 3 passed bills.
OH HB509 The bill requires all occupational licensing boards to issue a report within six months of the bill's effective date that addresses the following: the fee structure for each occupational license issued by the board, whether it can more competitively align with the surrounding states, and whether it serves as a financial barrier to licensure. Additionally, the report must also address whether the board's process for issuing occupational licenses could be improved by using the eLicense system maintained by the Department of Administrative Services (DAS), and if so, the board must begin using that system. 
The bill sets pharmacist continuing education at 30 hours every two years, instead of having continuing education requirements set by the Pharmacy Board in rules. This change will have a negligible impact on the Board's operations.  
(b) pursuant to division (e) of section 101.62 of the revised code, the following occupational licensing boards are hereby renewed and, subject to the revisions prescribed by this act, the statutes creating, empowering, governing, and regulating those boards are continued:  (18) the veterinary medical licensing board created under section 4741.02 of the revised code; and (19) the state vision professionals board created under section 4725.031 of the revised code. (c) the occupational licensing boards listed in this section shall be triggered to expire under division (b) of section 101.62 of the revised code at the end of the thirty- first day of december of the sixth year following enactment of this section.
NY A10147 replaces the terms "alien" and "illegal alien" with the terms "noncitizen" and "undocumented noncitizen". "Citizenship or immigration status: be a United States citizen or an alien a noncitizen lawfully admitted for permanent residence in the United States; provided, however that the board of regents may grant a one-time three-year waiver for a veterinarian who otherwise meets the requirements of this article and who has accepted an offer to practice veterinary medicine in a county in the state which the department has A. 10147 14 certified as having a shortage of qualified applicants to fill existing vacancies in veterinary medicine, and provided further that the board of regents may grant an extension of such three-year waiver of not more than one year;"
Veterinary – Patient Disclosure
NY A02498 requires veterinarians to provide certain information to animal owners regarding the drugs dispensed to an animal, including the name and the description of the drug; the directions for use; actions to be taken in the event of a missed dose; instructions for proper storage; any common reasonably anticipated adverse effects associated with the use of such drug; and manufacturer precautions and relevant warnings. 
There are 12 introduced bills.
TX HB66 REQUIRED SMOKE OR SIMILAR DETECTION SYSTEM OR EMPLOYEE PRESENCE. (a) A kennel owner or operator shall: (1) install and maintain in good working order a smoke or similar detection system in each building on the premises of the kennel; or (2) ensure a kennel employee remains on the premises at all times when one or more dogs or cats are on the premises for boarding and related services. (b)  The system required under Subsection (a)(1) must: (1)  include a fire protection sprinkler system; (2) be operable at all times when a dog or cat is on the premises of the kennel; and (3) instantaneously alert a kennel employee and each local fire department with jurisdiction over the kennel on detection of a fire or potential fire hazard that triggers the system. 
"Kennel" means a facility that provides boarding and related services to dogs or cats for breeding, sheltering, training, hunting, or similar purposes in exchange for compensation or other consideration 
Human Medicine – Opioid Labeling
TX HB972 A pharmacist may not dispense an opioid unless the bottle or container in which the opioid is dispensed is affixed with a label warning of the addictive nature of opioids and the risks of respiratory depression and overdose as required by board rule under Section 481.0761(l).  The board shall adopt rules requiring that an opioid be dispensed in a bottle or container affixed with a label warning users of the addictive nature of opioids and the risks of respiratory depression and overdose. The label must include language substantially similar to the following: "CAUTION: Opioid. Risk of Addiction, Respiratory Depression, and Overdose.".
New Health Professions Occupations Act
The Government of British Columbia has proposed a new Health Professions Occupations Act that is set to come into place before the end of 2022. The Act enables the creation of a new regulatory oversight body, an independent discipline tribunal and a reformed complaints process that increases accountability and transparency, protects people in vulnerable circumstances, instills a commitment to culture safety and humility, and a establishes new way to regulate lower-risk health occupations.
NJ A4942 Insurance policies must disclose if it excludes coverage for certain issues, including a waiting period, preexisting conditions, etc., requires specific language, must provide 15 days to decline (specific language), must disclose benefit schedule, usual and customary fees limitations,  if a vet exam is required,  provide disclosure and policy provisions, more specific language requirements, waiting periods cannot exceed 30 days, cannot require an exam for renewal, cannot be tied to a wellness exam, cannot market them together, specific language on wellness programs, insurers must be trained. 
NJ A4871 "Chiara's Law" prohibits euthanizing animals in shelters or pounds except for health or safety reasons. 
Veterinary - Animal Cremation Services
FL S0060 (a) A veterinarian, pet shop, or other business entity or person referring owners of deceased animals, or persons making arrangements on an owner's behalf, to a provider on a regular basis shall, at the time of the referral, make a copy of the provider's written description of services available to such person. 
(b) A veterinarian, pet shop, or other business entity or person accepting, on a regular basis, deceased companion animals for cremation through services obtained from a provider shall make a copy of the provider's written description of services available to each animal owner, or person making arrangements on the owner's behalf, from whom a deceased companion animal is accepted. 
MO SB115 Under this act, the General Assembly occupies and preempts the entire field of legislation concerning the practice of veterinary medicine and political subdivisions shall be preempted from enacting, maintaining, or enforcing any order, ordinance, rule, regulation, policy, or similar measure that prohibits, restricts, limits, regulates, controls, directs, or interferes with the practice of veterinary medicine. These typically are aimed at stopping declawing bans. 
Veterinary – Electronic Prescription
IL HB5846 provides that beginning January 1, 2024 (rather than January 1, 2023), notwithstanding any other provision of law, a prescription for a substance classified in Schedule II, III, IV, or V must be sent electronically.
Prescriptions sent in accordance with this subsection (a) must be accepted by the dispenser in electronic format. (b) Notwithstanding any other provision of this Section or any other provision of law, a prescriber shall not be required to issue prescriptions electronically if he or she certifies to the Department of Financial and Professional Regulation that he or she will not issue more than 25 prescriptions during a 12-month period. Prescriptions in both oral and written form for controlled substances shall be included in determining whether the prescriber will reach the limit of 25 prescriptions. 
Veterinary – Loan Repayment
NJ S3371 Establishes veterinary medicine loan redemption program for certain veterinarians who work in underserved areas for five years; annually appropriates $500,000. Large animal focus and priority on in-state programs. Must be a resident. Not eligible if participating in the federal program.  
The contract shall require a program participant to serve full-time for at least a five-year period at an approved site in the service of a veterinary medicine practice, of which at least one-third of the overall activity at that practice is dedicated to the protection and enhancement of large animal veterinary care. The contract shall also require that, in order to receive redemption of a loan under the loan program, a program participant dedicate no less than 75 percent of the participant's work at the approved site to large animal veterinary care. 
Covers 100 percent of the eligible qualifying loan expenses for full-time service for five years of service, except that the amount of qualifying loans which may be redeemed for a participant under the program shall not exceed $30,000 in any year. 
MO HB300 adds veterinarians, animal control officers, and animal humane investigators to the list of individuals who must report human adult, human child, and animal abuse, to the appropriate service. Requires human protective service providers to report animal abuse. Any person required to report companion animal abuse or neglect under this section shall be immune from civil or criminal liability in connection with making any required report if the person acted in good faith when making such report. Requires animal control officers to take training on reporting human abuse.
Veterinary – Telemedicine/VCPR
VA HB921 allows for "synchronous interaction with the patient and may establish a bona fide practitioner-patient relationship for the purpose of prescribing schedule VI controlled substances by an examination through asynchronous interaction with the patient. Veterinarians are referenced in the section. 
Umbrella Act for Professional Governance
The Government of Alberta has proposed a new Professional Governance Act which is currently awaiting third reading. Once passed, the legislation will consolidate and streamline nine Acts and 28 regulations (including those governing the ABVMA) into a single umbrella Act.
There is 1 cross-over bills.
DC B24-0560 Sexual contact, declawing, pet sale ban includes turtles, custody in divorces. Pet sale ban was expanded to include all live animals except fish, unless sourced from aa rescue.  
Prohibits sexual contact with animals ""(e) This section shall not apply to lawful and accepted practices that relate to veterinary medicine performed by a licensed veterinarian or a certified veterinary technician under the guidance of a licensed veterinarian, artificial insemination of animals for the purpose of procreation, accepted animal husbandry practices, including raising, breeding or assisting with the birthing process of animals, or any other practice that provides care for animals, or conformation judging. 
No person, licensed professional or otherwise, shall perform a partial or complete onychectomy (declawing), phalangectomy, or tendonectomy procedure by any means on a cat in the District, except when necessary for a therapeutic purpose. 
"700.15 (a) A pet store operator shall not sell a live dog, cat, or aquatic turtle in a pet store unless the dog, cat, or aquatic turtle was obtained from the Animal Care and Control Agency, society for the prevention of cruelty to animals shelter, humane society shelter, or rescue group that is in a cooperative agreement with at least one private or public shelter. "(b) Each pet store shall maintain records sufficient to document the source of each dog, cat, or aquatic turtle the pet store sells or provides space for, for at least one year. 
"(B) The court, at the request of a party to proceedings for dissolution of marriage or for legal separation of the parties, may assign sole or joint ownership of a pet animal taking into consideration the care and best interest of the pet animal. "(d) For purposes of this section, "Pet animal" means any animal that is community property and kept as a household pet." 
There are 0 hearings / There were no upcoming hearings.
There are 0 bills with significant action.
2. Rules & Regulations Activity
No Rules and Regulation changes that have taken effect. 
Multidisciplinary Advisory Committee Vacancy for One Veterinarian Member 
Deadline is December 30, 2022 
The Veterinary Medical Board (Board) seeks one (1) California-licensed veterinarian for a veterinarian member appointment to the nine-member Multidisciplinary Advisory Committee (MDC) of the Board. 
This appointment will serve the remaining portion of a term that began on July 1, 2020, through June 30, 2023. MDC members may serve up to two full three-year terms. 
The MDC, in its advisory capacity, assists, advises, and makes recommendations to the Board for the implementation of rules and regulations necessary to ensure proper administration and enforcement of the Veterinary Medicine Practice Act and assists the Board in its examination, licensure, and registration programs. MDC members are expected to attend four meetings annually during their term. Information on past MDC Meeting Agendas items can be found on the Board's website. 
Upon appointment, MDC members are required to comply with all State requirements and submit an initial and annual Statement of Economic Interests (Form 700) to the Fair Political Practices Commission.  
How to Apply 
Individuals seeking MDC appointment should provide the following: 
Letter of interest stating reasons for seeking appointment; and

 

Supporting background information, which may include: 

Letters of recommendation;

 

Current CV/Resume;

 

Statement of understanding of the nature of regulatory bodies within the Department of Consumer Affairs; and

 

Any other information the candidate believes is pertinent and would assist the Board in making its decision.

 
Please submit the above information by email to Timothy.Rodda@dca.ca.gov no later than December 30, 2022. 
Selected MDC candidates will be interviewed by the Board during its January 25, 2023 meeting. 
 
REQUESTING WRITTEN STAKEHOLDER COMMENTS 
The Colorado State Board of Veterinary Medicine is proposing a new rule regarding Recordkeeping Requirements. The purpose of this request for written comments is to inform stakeholders of the proposed new rule, and allow stakeholders the opportunity to provide feedback on the proposed draft rules. Please submit your written comments to dora_dpo_rulemaking@state.co.us by Tuesday, December 27, 2022.  
2022-D  ~  Petition for Rule Modification – In accordance with the Administrative Procedure Act, R.S. 49:950 et seq., the Board is amending LAC 46:LXXXV. Chapters 1, regarding the petitions for rulemaking in section 101, providing clearer instructions on submitting petitions for the adoption of new rules or for amendments or repeal of an existing rule. The proposed amendment to section 105 also delivers greater clarity on submitting petitions related to application decisions made by the Board. 
Board will vote on proposed Notice of Intent with amended language to Rules 101 and 105. 

[Source: 

Meeting Agenda – 12-01-22

(released one week prior to meeting date)]

 

It will be incorporated into 

Regulatory Project 2022-03

 once/if Notice of Intent has been approved by Board vote.

 
2022-02  ~  LAC 46LXXXV.1101-1123.1031.307.700.702.714 – Preceptorship Requirement for DVM Licensure [Source: Regulatory Proposal 2022-C] 
08-04-2022     Board voted to discontinue preceptorship program as a requirement for DVM licensure.

 

11-03-2022     Notice of Intent submitted to Occupational Licensing Review Commission (OLRC).

 

11-03-2022     OLRC approved continuation of promulgation process.

 

11-04-2022     Notice of Intent and Fiscal & Economic Impact Statements submitted to Legislative Fiscal Office for review.

 

12-08-2022     Legislative Fiscal Office approved fiscal and economic impact statement.

 

12-08-2022     

First Report

 submitted to Senate and House Legislative Oversight Committees on Agriculture, Forestry, Aquaculture, and Rural Development.

 

12-08-2022     Distributed electronic 

Notice of Rulemaking Activity

.

 

12-20-2022     

Notice of Intent

 scheduled for publication in 

2022 Louisiana Register

, Volume 48, December Edition

.

 

01-09-2023     Deadline for submission of written comments to Board.

*See instructions for submitting comments in Notice of Intent. Written comments received prior to Dec. 20th and after Jan. 9th will not be accepted.

 

01-24-2023     Possible Public Hearing scheduled for January 9, 2023 at 1:00pm. 

*The Public Hearing for oral presentation or argument will be granted if requested within twenty days (by January 9th, 2023) after publication of the rule as provided in this Subsection, by twenty-five persons, by a governmental subdivision or agency, by an association having not less than twenty-five members, or by a committee of either house of the legislature to which the proposed rule change has been referred under the provisions of R.S. 49:968. The Public Hearing will not be held if these conditions are not met. Notification will be made on this page and via email after January 9th if the public hearing is to be held.

 
___________________________________________
Informational Practice Queries | Board Meeting 
Emergency Care Obligation(s) & Possible Good Samaritan Laws  
A licensee inquired of the Board concerning the obligations to provide the public with emergency care to a patient in instances where the licensee was fully booked at could not attend to both the animal needing emergency care and the licensee's patients, at a time when the practice is closed, in instances where a VCPR has been and has not been established prior to the emergency. The licensee also asked of the existence of "good Samaritan laws" related to the practice of veterinary medicine. This informal practice query was placed on the general agenda for opinion ratification as a query previously answered by the Board and/or on which clear regulations exist. The licensee was advised of a prior opinion (1998) of the Board finding a general moral and ethical responsibility to provide emergency care while the facility is open but recognizing that the issue is exquisitely fact sensitive. The consensus of the Board was that if an animal is presented as an emergency case during business hours, the veterinarian should at a minimum provide emergency care sufficient for stabilization and transport to another available facility. The AVMA's principles were also noted—that when veterinarians cannot be available to provide such services, information should be provided to assist clients in obtaining emergency services consistent with the needs of the locality. Finally, the licensee was advised of the existence of La. R.S. 1731 C, which provides licensed veterinarians who at the scene of an emergency administers in good faith and gratuitously care with civil and criminal immunity for acts and omissions in providing that care, or in failing to arrange for further services.  
Legality of Cutting Un-Scored Pills  
A licensed veterinarian inquired of the Board what "pharmacy laws" exist concerning the cutting of un-scored pills for administration to a patient or the dispensing to a client where administration involves the use of less than a whole pill. This query was placed on the general agenda for adoption or modification of an answered query where a prior Board had weighed in on the issue. The licensee was notified that in this regard the Board is a secondary regulator, requiring that all local, state and federal laws and regulations be followed but without an independent finding by the Board of a violation. Notwithstanding, the licensee was advised that in 2018, the Board found that the "cutting" of prescription pills did not fall neatly into the "adulteration" prohibitions of the FDA, DEA and/or Board of Pharmacy regulations, and noted that cutting is often required to avoid both overdosing and under-dosing, so that whether the veterinarian properly cuts a pill or instructs a client to do so, those acts do not breach the standard of care required by the Board through its Rules.  
Consent Agenda Opinions – Answered 
Modification: Can a DVM Dispense Prescription Dog Food Without VPCR?  
The Board, at its August meeting, ratified an opinion provided by counsel to a licensee asking whether a veterinarian can dispense "prescription food" without a VCPR, but felt that further explanation would be beneficial to the licensee. The licensee was advised that "prescription" food is a trademarked designation for one particular manufacturer. An analysis of the query requires identification of the food as an "ethical product", a "legend drug" and/or a "controlled substance". In most instances a "prescription food" is properly identified as an "ethical product"—one in which the sale is governed by the agreement with the manufacturer, who has voluntarily limited the products sale by a licensed veterinarian as a marketing decision. In such instances, the veterinarian is obliged to follow the contractual arrangement, which may be within a sales agreement or product label under ethical considerations not provided for directly by the Board's Rules. The Board Rules do prohibit the dispensing of a "legend drug" or a "controlled substance" without the establishment of a VCPR. As to the latter two categories, the Board is a secondary regulator. However the licensee was advised that under FDA guidance documents, a food may be considered an animal drug if it is held out by label or other means (e.g. client testimonials) to prevent or cure a disease, although the manufacturer would likely be the subject of improper labeling enforcement by the FDA. The licensee was advised that if in the exercise of sound professional judgment the food product came within the category of an "animal drug", a VCPR is needed and the scope of the examination consistent with the proposed use of the product required. Further, a licensee cannot act as a pharmacy on behalf of another veterinarian, in instances where a food product may be considered an "animal drug".  
Modification: Can LA DVM Prescribe Controlled Drug to Former Client Out of State  
The Board was asked whether it was proper under its regulatory authorities for a licensed veterinarian to issue a prescription to a former patient that was now located out of state and in circumstances where there was insufficient time for the client to establish a new VCPR with a local veterinarian. An opinion by counsel was rendered and ratified at the August meeting. However the board felt further information should be given. The licensee was advised that if a VCPR had not been established out of state, the licensee could issue a prescription provided there was sufficient knowledge of the patient's current condition to maintain the VCPR. Moreover, if a pharmacy located in the new area would not accept a phone order of the medication on behalf of the client, the prescription could be mailed to the client for local filling.  
 
Can a Non-Veterinarian Administer Vaccines (Excluding Rabies)  
A member of the public, a participant/volunteer, asked the Board of the propriety of "free shot clinics" where core vaccinations are given to dogs and cats by lay people not employed by a licensed veterinarian and where there was no licensed veterinarian on premises. The person was advised that the administration of core vaccines constitutes the practice of veterinary medicine and the practice is forbidden by the Practice Act and Board Rules, irrespective of whether a fee is collected for the administration of the vaccines. While lay people are allowed to reciprocally aid neighbors without charge in performing "accepted livestock management practices without compensation", this does not apply to dogs and cats and is prohibited.  
 
Does Underwater Animal Therapy Require License or Supervision  
A manufacturer/installer of underwater equine and canine treadmill systems for veterinarian and private use asked the Board if Louisiana requires a "certified technician" to be present while an animal is using the unit and, if so, the hours needed for "water certification" and the cost of certification. The Board advised the person making the query of the Rules pertaining to "animal physical therapy" and the requirements of Rule 712—a layperson can on order of a licensed veterinarian with whom a VCPR exists perform Alternative Therapy and Collaborative Treatment only on direct supervision of the treatment where the service provider has obtained a license, certificate or registration issued by a state regulatory authority over the type of service (or training accepted by the Board). Specific consent to the treatment is required of the owner/agent with content as provided for by Rule 701. The supervising veterinarian is then held responsible for the acts and omissions of the service provider, including patient confidentiality requirements.  
Question Regarding Ownership of Medical Records  
The Board was asked whether medical records were the property of the owner of the treated animal or the facility where treatment was given. A second question was posed as to whether an animal hospital can refuse to provide records to another animal hospital and if a refusal is not allowed, the recourse that is provided for that refusal. The Board advised that it does not regulate facilities and that its Rule regarding the ownership of records is in the context of the animal health facility versus the veterinarian departing from the practice. The ownership of the records in the context of the query is a matter of civil law for courts of general jurisdiction. Licensees must provide records upon request of the client or his authorized agent, or prepare a synopsis with the content governed by Rule. Confidentiality principles require the owner/agent to consent to the release of records to another person or facility. Additional information was requested should the inquirer need clarification   
Prescription Requirements for Veterinarians  
A member of the public asked the Board whether a licensed veterinarian was required by the Board to have a client "fill out a form" so that prescriptions could be filled by an online pharmacy. She was advised that a licensed veterinarian cannot refuse to write a prescription for the client solely because someone else will receive the payment (profit), but that there are other considerations the veterinarian can rely on to refuse a written prescription (patient's life is not in danger without immediate administration, the substance is not medically safe for at home administration, the prescription must be appropriate for the care of the patient). Further, the request need not be honored if the prescription is not directly requested by the client. The veterinarian also has the option to give the written prescription to the client, when appropriate, to have the client have it filled by the pharmacy. Finally, the person was advised that the veterinarian may charge a fee (a reasonable amount) for the service of providing a written prescription to the client.  
Question on Mobile Veterinary Services  
Yet another question was posed to the Board concerning the requirements of providing veterinarian services from a mobile unit. The licensed veterinarian asked, generally, what is required from the Board to "legally run the business" and specifically whether prescriptions could be labeled using a virtual address and whether a special license was required. The licensee was advised that the general question was too broad for an authoritative response but was referred to the specific provisions of Rule 711 (F) and the characteristics and equipment requirements of a "Mobile Practice Vehicle", the need for a local contract with an animal hospital or clinic, the obligations to remain on premises until patient discharge, record keeping obligations and the other provisions of this Rule. No special licenses are required. However, the licensee was referred to the FDA and DEA concerning the labeling requirements of controlled and legend drugs but also directed to Rule 706 as to Board labeling requirements.  
Are Unregistered Veterinary Assistant Able to Administer Vaccines Other Than Rabies? 
The Board received a query asking a series of questions concerning a lay assistant administering vaccines to canines and felines where no veterinarian at the site of administration had ever examined the patient. The context of these questions were that if a patient is boarded at a facility that requires certain vaccines have been administered, can they be administered by a lay technician who works for veterinarians that have never seen the boarded animals. The person was advised that the vaccines can be administered by a non-veterinarian only as incidental to their employment with a licensed veterinarian who has established a VCPR with the patient.
Notice of Agency Rulemaking Proposal  
AGENCY: 02 – 502 Maine Department of Professional and Financial Regulation, Office of Professional and Occupational Regulation, Board of Pharmacy   
Chapter 42, Compounding Drugs for Veterinarian Office Use (New Chapter)  
This chapter establishes the terms and conditions for compounding drugs for veterinarian office use pursuant to 32 M.R.S. § 13722(1)(B-2).  This chapter was developed in consultation with the Maine State Board of Veterinary Medicine.  
Summary: This chapter establishes the terms and conditions for compounding drugs for veterinarian office use pursuant to 32 M.R.S. § 13722(1)(B-2). This chapter was developed in consultation with the Maine State Board of Veterinary Medicine, in accordance with P.L. 2021, ch. 289, Sec. 15. 
Definitions 
Compounding drugs for veterinarian office use. "Compounding drugs for veterinarian office use" means the compounding of nonpatient-specific drugs for veterinarian office use according to the terms and conditions described in this chapter.

Nonfood-producing animal. "Nonfood-producing animal" means any domesticated animal including canine, feline, fowl, bird, fish, or reptile, except those animals intended for consumption or whose products are intended for consumption by humans or other animals.
Pharmacy Requirements and Specifications 
The pharmacy compounding drugs for veterinarian office use shall comply with USP or Current Good Manufacturing Practices and all applicable controlled substance laws and regulations. 
General Requirements for Compounding Drugs for Veterinarian Office Use 
Orders for a compounded drug for veterinarian office use shall contain, at a minimum, the following information: 
Name, address and telephone number of the licensed veterinarian;

An acknowledgment, signed by the licensed veterinarian submitting the order, stating the veterinarian understands that the compounded drug is being provided for veterinarian office use and:

i. will only be dispensed or administered to nonfood-producing animals that are patients of the veterinarian with a valid veterinarian-client-patient relationship;

will only be dispensed or administered for the treatment of emergency conditions or urgent situations, when, as determined by the prescribing veterinarian, urgent treatment is needed to avoid animal suffering or death and there is no timely access to a compounding pharmacy to compound and dispense the drug under a patient-specific prescription;
iii. the quantity dispensed by a prescribing veterinarian will not exceed a 120-hour supply; and 
the prescribing veterinarian will provide instructions to owners to contact the prescribing veterinarian immediately if a compounded preparation has caused an adverse event or the owner suspects a defective drug product, and the veterinarian will report this information to the compounding pharmacy and the FDA Center for Veterinary Medicine.
For the purposes of this subsection, a signature may either be original or electronic. 
Verification 
The pharmacist who receives an order for compounded drugs for veterinarian office use shall record the order and verify the identity of the licensed veterinarian, and, if applicable, the identity and authority of the veterinarian's agent. 
Labeling requirements 
Compounding drugs for veterinarian office use shall be labeled in a conspicuous and legible manner, as appropriate for the size and attributes of the container. 
The label shall include: 
Pharmacy name, address, and telephone number;

Date of distribution;

Name, address, and telephone number of the licensed veterinarian who placed the order;

The name and strength of the compounded preparation or a list of the active ingredients and the strength of the active ingredients in the compounded preparation;

The quantity of compounded preparations;

Cautionary statements if appropriate for the drug;

An appropriate beyond-use date as determined by the pharmacist in compliance with United States Pharmacopeia and the National Formulary (USP-NF) standards for pharmacy compounding; and,

Text reprinted as follows:
Notice: Compounded Preparation For Veterinarian Office Use Only. Intended only for dispensing and administration for nonfood-producing animals for the treatment of emergency conditions or urgent situations, when, as determined by the prescribing veterinarian, timely access to a compounding pharmacy is not available. Intended for dispensing or administration in a quantity not to exceed a 120-hour supply. 
Please contact the FDA Center for Veterinary Medicine immediately if a compounded preparation has caused an adverse event or if there is a suspected defective drug product involving these compounded preparations.  
Record-keeping requirements. 
The pharmacy compounding a drug pursuant to this chapter shall comply with all other laws and rules of the board concerning record-keeping. Any pharmacy compounding a drug pursuant to this chapter shall maintain an activity records of the distribution of the compounded drug to the veterinarian and have the ability to retrieve compounding and distribution records by both preparation and by specific veterinarian, if requested by the board or its agent. 
The board or its authorized agent may inspect and make copies of any and all records of shipment, purchase, compounding record activities, quality control, and sale of these items provided, however, that such inspection shall not extend to financial data or pricing data. 
Defective Drug Products and Adverse Events 
If a pharmacist learns of an adverse event or a suspected defective drug product involving compounded preparations the pharmacy prepared, it shall without delay report this information to the board and any and all licensed veterinarians to whom, according to the pharmacy's records, the compounded preparation was provided. The pharmacist should also notify the FDA of any adverse event or product defect associated with the use of the drug within fifteen (15) days. 
United States Pharmacopeia Publishes Final Compounding Chapters 
The United States Pharmacopeia (USP), which sets pharmaceutical standards that apply to both human and veterinary medicine, has released final standards for compounding. 
On November 1, it was announced that final revisions to USP General Chapters <795> and <797> on pharmaceutical compounding of nonsterile and sterile preparations, respectively, had been completed. These chapters become official on November 1, 2023, to allow flexibility for engagement and adoption. See USP's summary of the major changes. 
Implications for Veterinarians 
Though USP is not a regulatory body and does not enforce its standards, these chapters might impact veterinarians if USP standards are incorporated or referenced in laws affecting the locale in which they practice. 
While USP guidance may contain provisions that are intended to be relevant and useful for veterinary practitioners, USP defers to the FDA and state boards of pharmacy to interpret and enforce the applicability of these chapters. For example, in April, the FDA released Final Guidance for Industry (GFI) #256—Compounding Animal Drugs from Bulk Drug Substances—from which they removed reference to USP <795> and <797>. 
Applications for the 2023-2024 Don Low Fellowship deadline is December 22, 2022 
The Donald G. Low-CVMA Practitioner Fellowship, a joint activity between the California Veterinary Medical Association (CVMA) and the UC Davis Veterinary Medical Teaching Hospital faculty, is designed to meet California practitioner needs not available within residencies or other current programs. It is specifically intended for California practitioners. 
Applications for the Don Low Fellowship 2023-2024 academic year is now open! The deadline to submit applications is on December 22, 2022 at 5pm (PDT).  
Fellowship Description    |   Don Low Fellowship Application  
Meet the Fellows: 2022-23 | 2019-2020 |  2018-2019 | 2017-2018 | 2016-2017 | 2015-2016 
General Application Procedures 
All applications must be completed electronically. Deadline for 2023-24 applications is December 22, 2022 by 5pm (PDT). 

 

A committee with representatives from the CVMA and the UC Davis faculty will review applications and select finalists. 

 

Selected practitioner fellows are expected to spend a minimum 20 days in the program. Finalists will be paired with a faculty mentor in their area of interest (service) to refine a proposal describing what they hope to achieve during their fellowship. This step is critical so both you and the faculty know what your goals are, and we know those goals can be met within the fellowship experience.

 

The selected practitioner fellows will start their fellowship in August 2023.

 
Information for Campus Visitors 
Due to Covid-19, there are new UC Davis visitor guidelines. If you are planning to apply for the Don Low Fellowship, please read the new visitor guidelines as there are new requirements when visiting the campus. The current UC Davis Visitor policy can be found here.  
The following services are participating in the Don Low Fellowship 2023-2024 academic year.  
Integrative Medicine  
Service Description & Learning Objectives (coming soon)  

Ophthalmology  
Service Description & Learning Objectives (pdf) 

Neurology/Neurosurgery 
Service Description & Learning Objectives (pdf) 

Livestock 
Service Description & Learning Objectives (pdf) 

Nutrition Support  
Service Description & Learning Objectives (pdf)  

Small Animal Emergency and Critical Care  
Service Description & Learning Objectives (pdf) 

Medical Oncology 
Service Description & Learning Objectives (pdf)  

Small Animal Internal Medicine 
Service Description & Learning Objectives (coming soon) 
If you have questions, please contact the Center for Continuing Professional Education at  (530) 752-3905, svmcontinuinged@ucdavis.edu. 
Montana Veterinary Medical Association – Winter 2022 Newsletter. 
MONTANA 2023 LEGISLATIVE SESSION TO CONVENE IN JANUARY – MVMA READY TO ADVOCATE  
The 2023 Montana Legislative Session will convene on Monday, January 2, starting with the swearing in of 100 members in the House and 50 elected or holdover members in the State Senate. It is anticipated both houses will have strong Republican majorities and both chambers will be tasked with electing new leaders since both the previous Speaker of the House (Wylie Galt) and the previous State Senate President (Mark Blasdel) are out due to term limits.  
What's ahead for MVMA at the session?  
As of early November, more than 900 bill draft requests had been made by lawmakers for the upcoming session, and we anticipate by the start of the session well over 3,000 bill requests will be made. Of those, likely less than half will actually be introduced as official bills. 
So far MVMA staff is building the "MVMA Bill Preference List" to identify bills we sense may impact our members. To date, we have nearly 20 draft bill ideas on the list and traditionally we have monitored nearly 60 pieces of legislation each session. Once the bill contents are available, they are reviewed by MVMA lobbyists and shared with the MVMA board and Legislative Committee to help establish a MVMA position: monitor, oppose, support, or offer amendments.  
Beginning in January, the MVMA office will also be sharing weekly – and sometimes more frequent – Legislative Bulletins to keep you aware of happenings at the State Capitol. On occasion we will also be asking members to directly contact legislators in support or opposition to specific bills.  
 
Ways to access and provide input to Legislators  
The Montana Legislature has developed and enhanced a very user-friendly website for  MVMA and all members of the public to gather information and submit comments during the 2023 session. It can be found at www.leg.mt.gov and we urge you to take a look. You can also call and leave a message for legislators during the session at (406) 444-4800.  
Similar to last session, we understand MVMA members will have the option to testify for or against bills in-person or by Zoom. The policy last session for testifying by Zoom included the following which we anticipate being similar  
in 2023:  
You will be able to select from the bills that are scheduled for hearing 3 days in advance.

 

By 5PM the day before the hearing, you will be able to submit your written testimony, write a brief message, or request a Zoom link to testify in the bill hearing the

next day. 

 
Fill out the form with the pertinent details and submit. You will receive an email confirmation. 

Rules of decorum must be followed, and the Chair of the Committee you are testifying before will call on you when it is your turn to speak. Follow the Zoom directions and raise your hand to let the Remote Committee Coordinator know when you want to speak, and be aware there may

be limits on long you can speak and who can speak. 

 
MVMA will update our members via email of any 2023 Legislative news and updates as the Session draws closer. Please let us know if you have questions or suggestions on specific bills.  
VVMA Day at the Capitol 
 
When:      January 19, 2023 
                    10:00am – 1:00pm: Legislation Review & Working Lunch 
Where:    Downtown Richmond Marriott 
                    500 E Broad St, Richmond, VA 23219 
 
All veterinarians and members are encouraged to join us for an informational session and legislation review. This is a great opportunity to meet the VVMA executive committee, other VVMA members and leaders, and learn more about bills that could potentially affect the way you practice veterinary medicine.  
Please remember to contact your state legislators. To locate your legislator, visit Who's My Legislator? Type your address into the box in the upper right hand corner of the page. The system will provide you with your state delegate and senators as well as the U.S. Congressman and U.S. Senators.  
You may find that some legislators will not schedule an in person visit. No problem, go ahead and make that connection virtually. 
Please contact the VVMA office if you would like more information about the day.